Tattoo artist will tell you how to feel alive again and where the tattoo industry is heading to.
Working as a tattoo artist is not just transferring a template pattern to the body. It is a whole world woven from emotions, a subtle sense of beauty and a constant search for new forms and options that help a person to express themself. Young and talented tattoo artist Daria Iatskevich (@birdy.ink on instagram) will share the secret behind the scenes of the art of tattooing.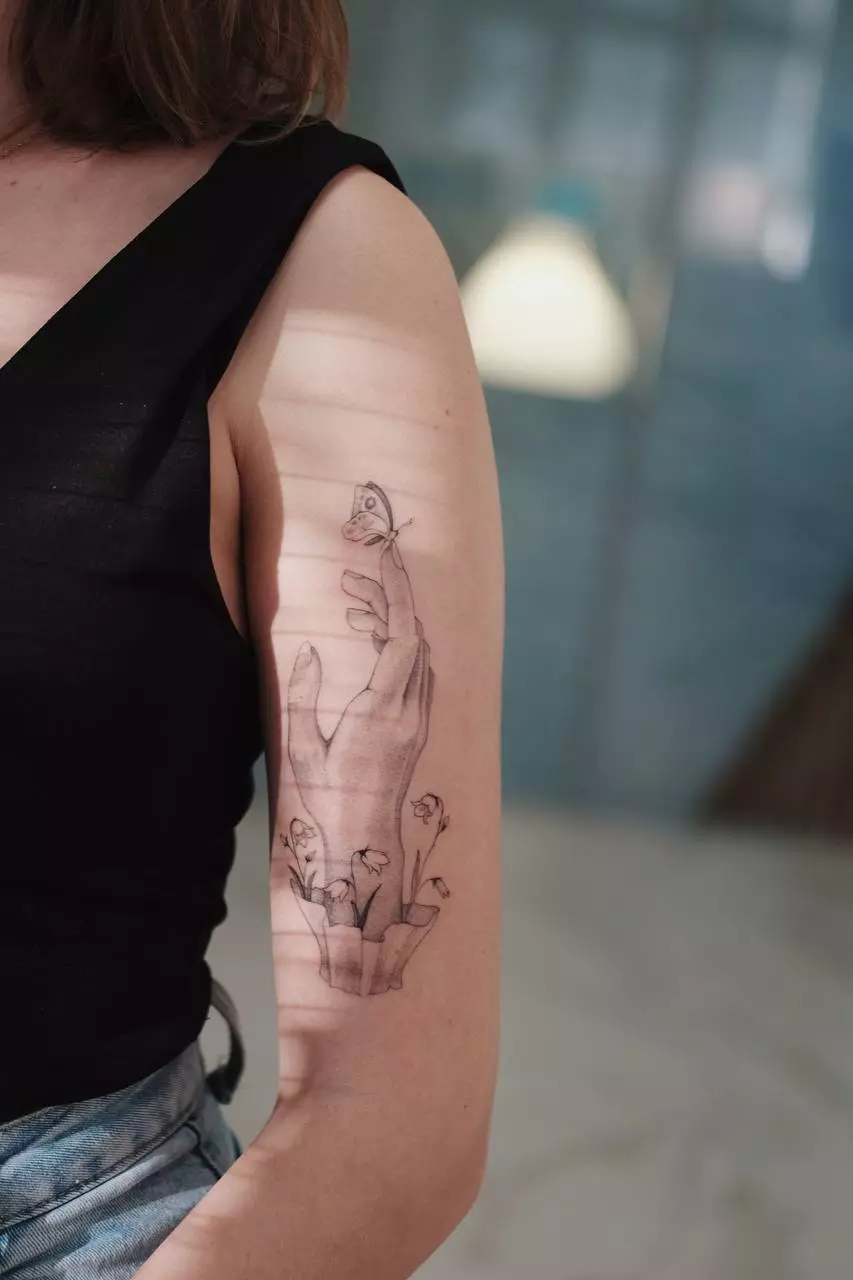 Tell us about yourself. How did you come up with the idea of becoming a tattoo artist? What is your main education?
I am a journalist, but during my study years I realized that I was going in the wrong direction and I slowly began to look for what I preferred more. There were several significant situations when, for example, I sketched my professor during class. Or how I skipped my classes and went to a drawing class instead. After graduation, I started working as a web designer. I was completely self-taught and I am self-taught in the art of tattooing as well. I tried different jobs. I painted walls, I did retouching. I even tried working in the office for a couple of months. Then I accidentally got into a tattoo studio and worked there as an administrator for a while. And then I accidentally became a tattoo artist (laughs). I can't say that I dreamed about it, but it came to me so naturally that it seemed as if it couldn't be any other way. I started at home and a few months later my first tattoo studio hired me.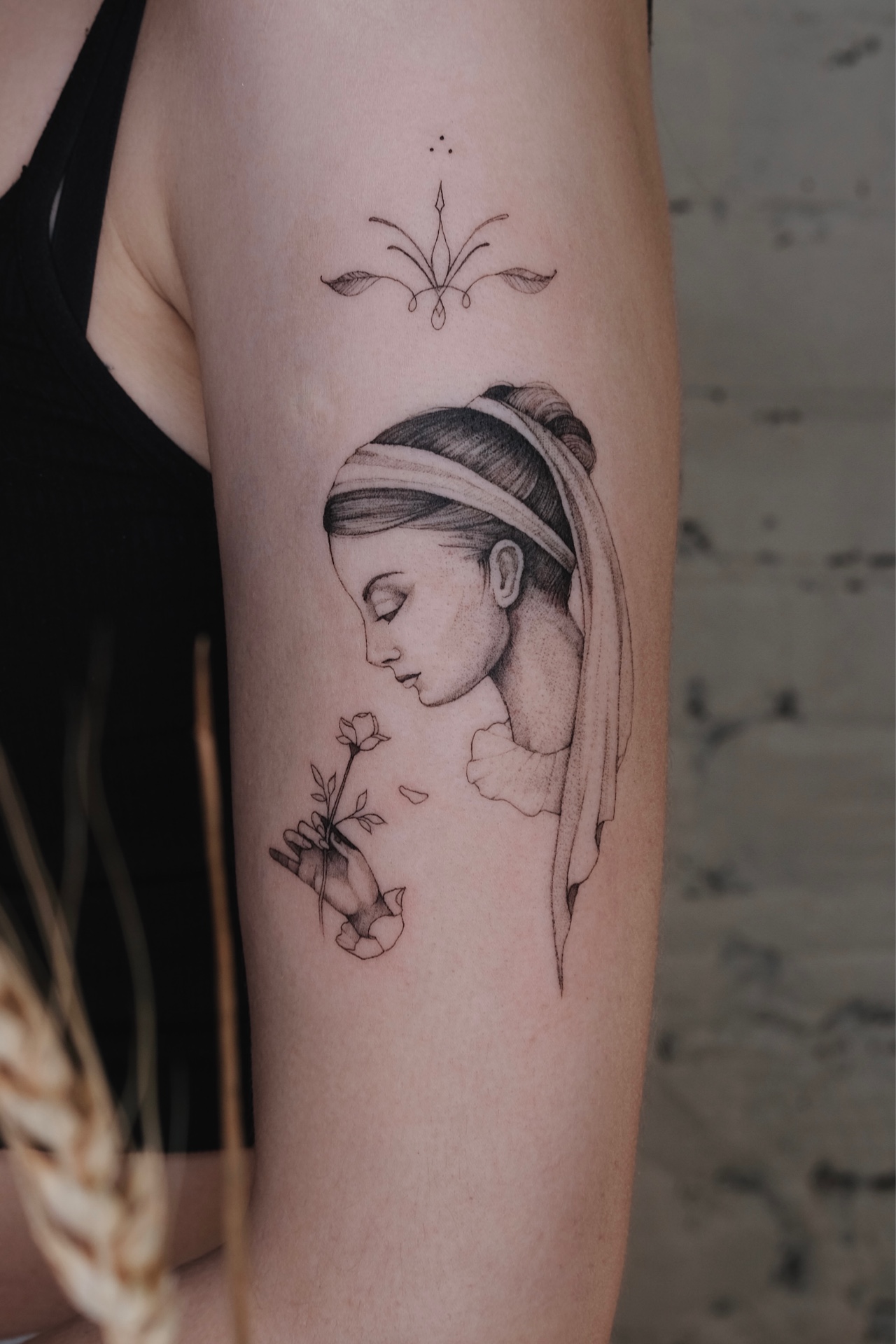 What do you think about your first tattoo work? What was it like? Was there any fear before the first "test of the pen"?
My first tattoo was quite cute and unexpected. It was my personal signature on the foot of one of the tattoo artists from the studio where I worked. It was very touching, because he was collecting the signatures of people close and important to him. It was a kind of a memento on his body. I picked up a tattoo machine for the first time in my life and, of course, it was very exciting. It was like a game or like a little adventure for me. Back then, I didn't think that I would become a tattoo artist, but I remember having only positive emotions.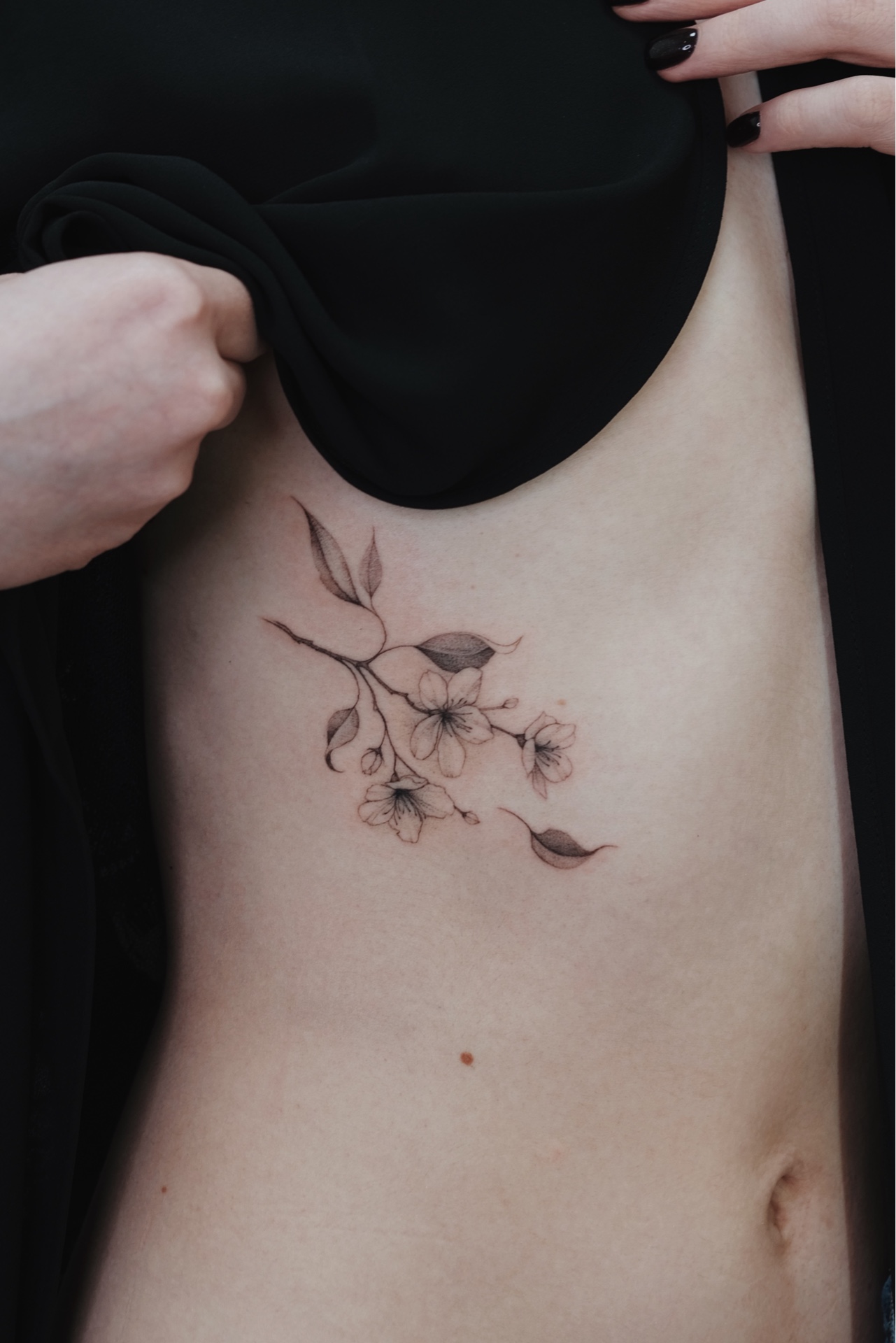 What is art in general for you? How do you see its development in the future?
For me it is about expressing an idea or feeling in any way I can. Art has no direct material benefit. It is a whole thing itself, it doesn't need a reason to exist. We make art because we can, because it is in human nature to look at the stars and think about them. This is how everything evolved. A person has a sufficiently developed brain to ask global questions, to reflect and fantasize. We can say that art is a by-product of our evolutionary development. I associate future art with digital technologies. Artificial Neural Networks and Artificial Intelligence already influence the creative process today. They draw pictures, write music and shoot primitive films and series. The tattoo industry already works with AI as well. There are artists who sell their NFTs and use neural networks to create sketches. I myself tried to work with a neural network. I'm a little scared to think about it, because it's hard to imagine yourself in a world that is filled with and created by something artificial.
What kind of art do you make in your free time? What brings you joy?
There is very little free time for me now. However, during quarantine, I tried to paint with oil and draw with pastels, and I realized that I prefer graphics more (smiles). I also love making ceramics. My mother loves doing pottery, and it seems that this love was passed on to me. In my free time, I'd rather work with clay than draw.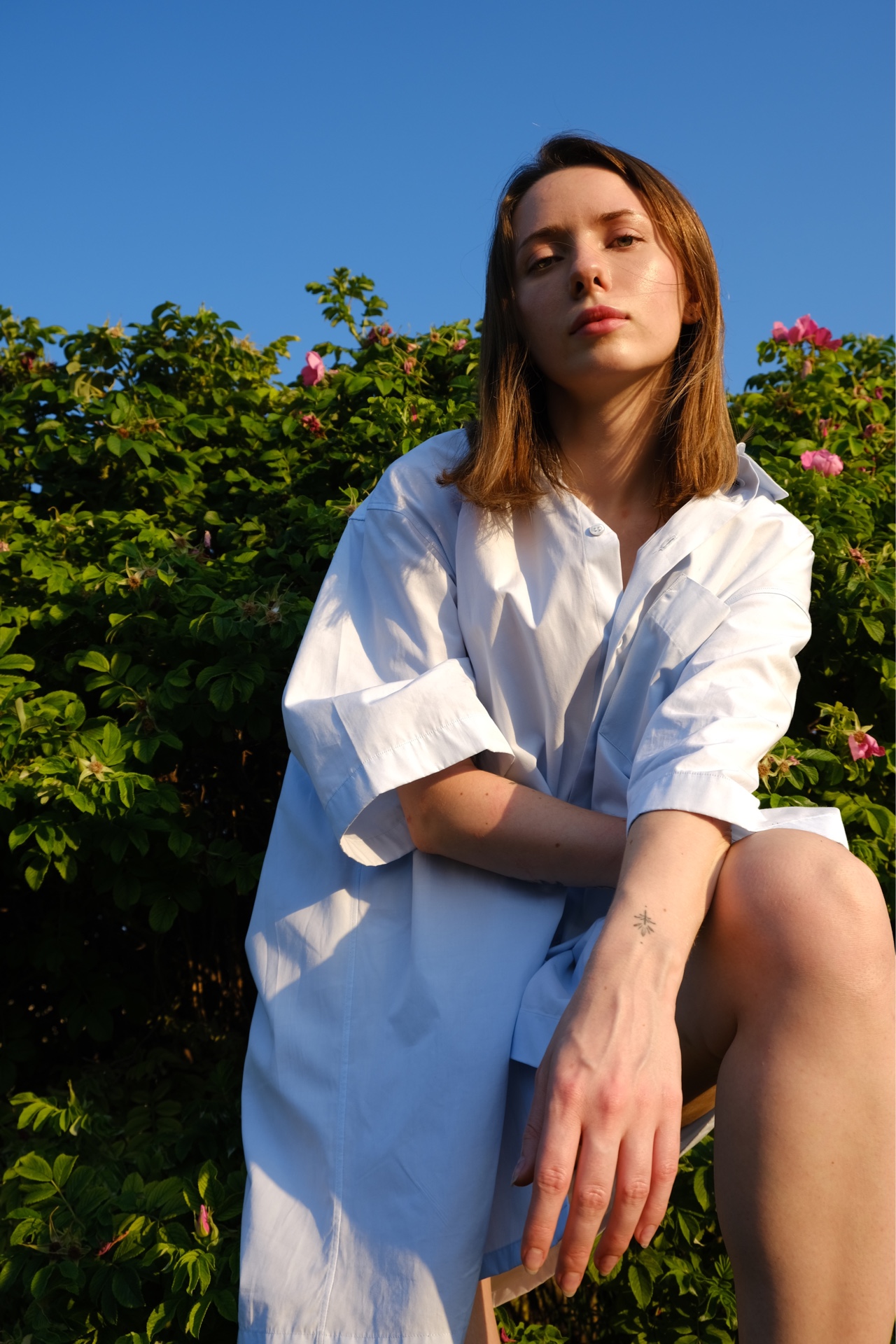 Where do you draw inspiration from?
I follow different tattoo artists, but this is no longer about inspiration, but about technique and understanding of what is currently relevant in the tattoo industry. I do not believe in inspiration in its standard sense. Rather, sometimes there is an image that impresses you and you want to express it in your own way. Sometimes I am inspired by some kind of folklore or fairy tales, and I draw based on them. I take most of my inspiration from nature. I just take good photos, use them as references and style them afterwards. And sometimes you want to picture a mood and then you get something more abstract.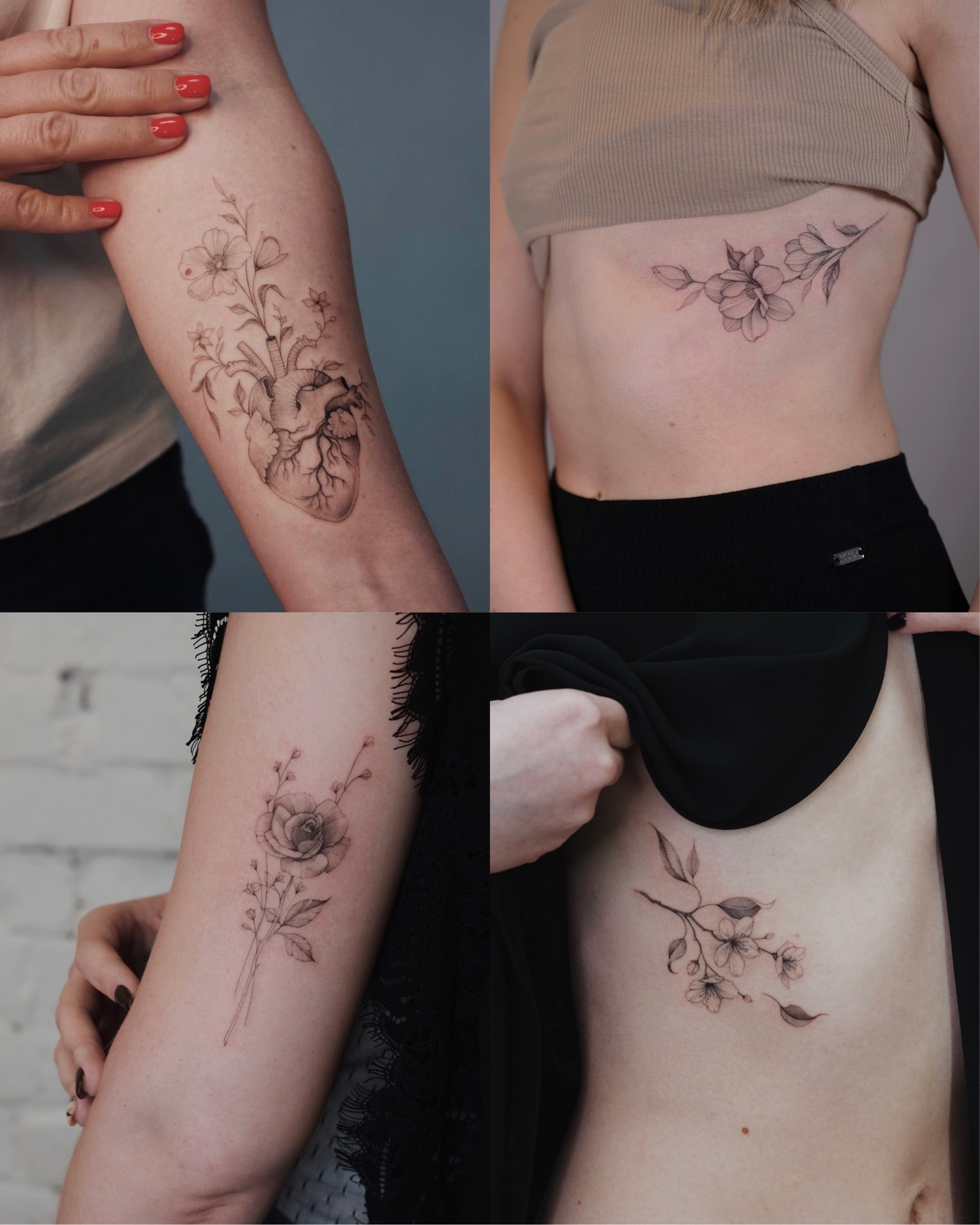 Who is the gold standard for you among classical artists, and among tattoo artists?
I can single out Arkhip Kuindzhi and his work with light. I am hypnotized by Bosch. And I really like Marc Chagall for his love of life mixed with irony. If we are talking about tattoo artists, I will name @nadiatattooer and @tattooer_nadi. They both have similar names, but in fact they are very different. The first one works with the incredible plasticity and sensuality of plants, the flowers are ideal for me. The second one's works are more about abstraction and psychology.
Why do you think people get tattoos? What does it mean to you, as a creator, what deep meaning do you put into your work?
First of all, I think people are attracted to a new experience. They want to feel alive. Even the pain in the process of tattooing comes in handy, since pain is what allows us to feel ourselves in our body, to exist in the moment. Often a tattoo is associated with loved ones, it is a symbol of eternal love and belonging to them. Sometimes tattoos are made just for people themselves, for example, after some significant event, or as a symbol of change. It happens, of course, that this is just a part of the image – a person just likes the way it looks. Though, I tend to think that everyone has deeper and more subtle reasons for doing so that they may not be aware of.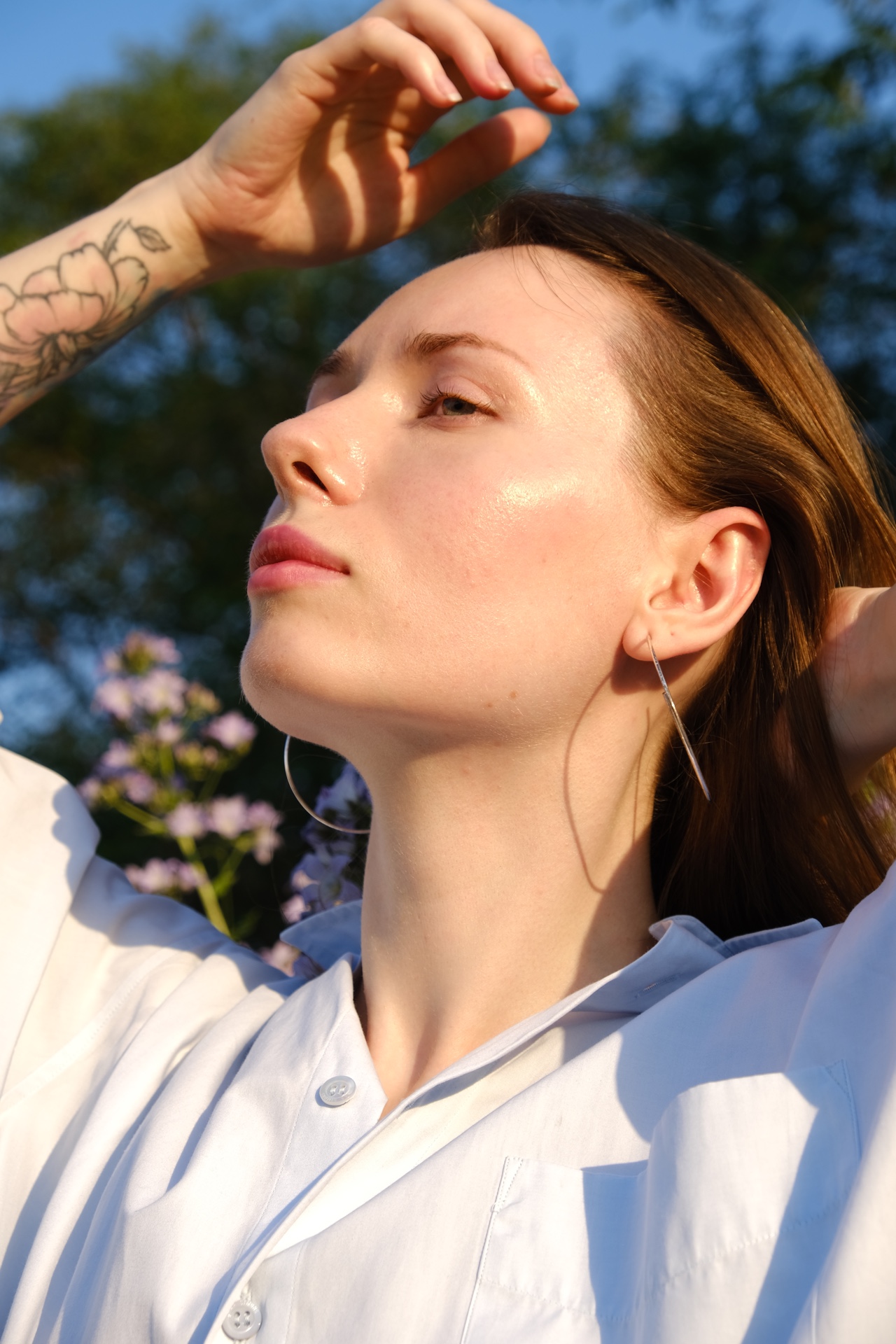 Do you have "unloved" styles and why? Do you have styles you prefer to work with?
I have styles that I don't work with. I can't call them unloved, they just don't impress me so much. Perhaps these are all styles, except for graphic miniatures and minimalism.
Please give 3 tips for beginners.
Perhaps I'll start with the obvious – you need to draw a lot. Everything begins with a sketch, style and technique. When you work with a tattoo machine, you are essentially mastering a new artistic tool. For example, you were drawing with a pencil exclusively, and then you moved on to oil painting. Just as you try to master the art of the brush and paints, so you get used to and adapt to the tattoo machine. Be sure to study human anatomy and composition, as this is perhaps the most important thing in a tattoo. And in general, before starting, I recommend you to think carefully about how much it is necessary (laughs). The fact is that a modern artist is "Jack of all trades" – a photographer, an artist, a smm-manager, a sales manager and even a psychologist all in one. And in the harsh reality today, the ability to work with social networks almost outweighs everything else. Just think about it!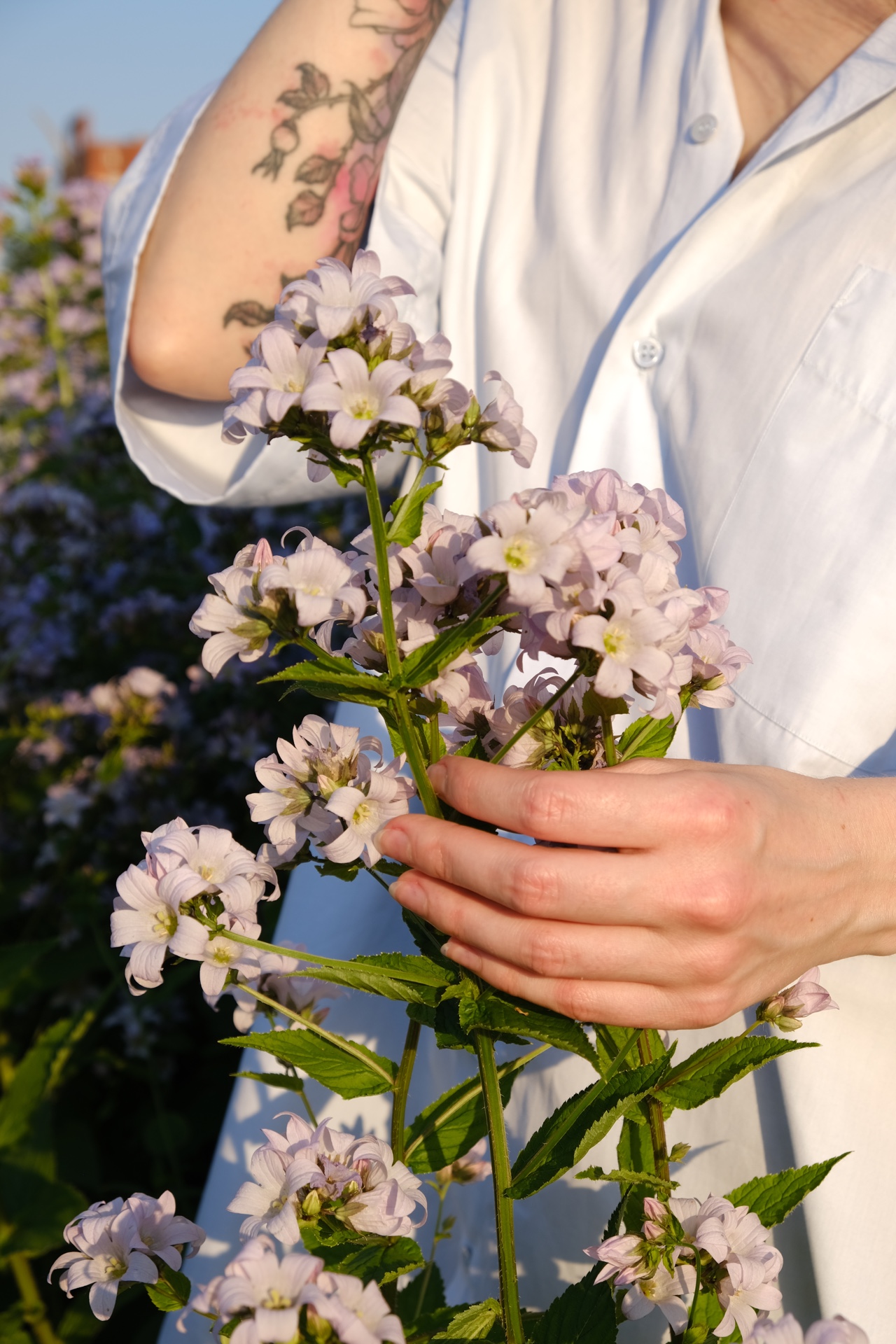 What is your favorite tattoo style? Which direction will always be relevant in your opinion?
For now I am impressed by Asian oriental tattoos. This is not entirely about style, but rather about what oriental tattoo artists do. For example, Korean tattoo artists set a powerful trend in the industry, and in a variety of directions: micro-realism, calligraphy, abstraction, and so on. The work of Koreans is very different in its quality. Regarding the style that will never lose its relevance, this is definitely minimalism with its simplicity of lines and dots. We'll see how it goes.